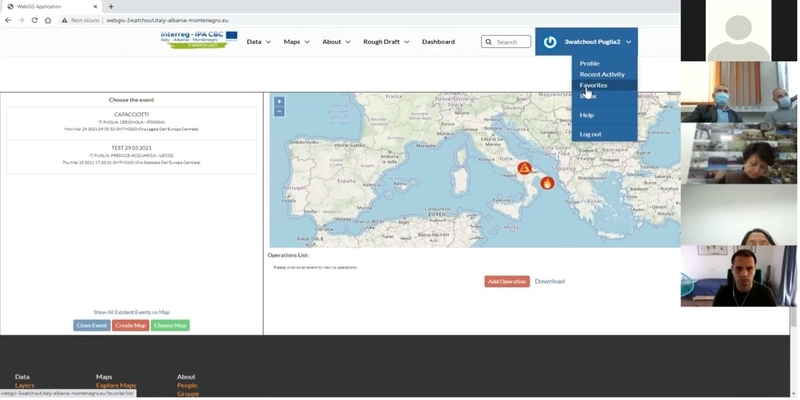 4th Webinar: Towards the Field Exercise
Overview
Our Project aims to define the rules of cross-border cooperation in the event of an emergency in one of the participating countries, outlining a trilateral cooperation model by identifying the measures to be adopted for the development of a common risk management system. This was also the topic was of the 4th webinar - another important step towards the final field exercise.
The webinar's main objective was to define the exercise scenario and the sharing of the WebGIS platform, which are important in the approach to the final exercise.
Due to the pandemic situation, the field exercise was delayed, and will take place in May 2021 in three different locations at the same time: Italy, Albania and Montenegro.
The next appointment in the roadmap will be in April 2021, when our Planning Conference will take place. During the Conference the partners will share all the information related to the design of the exercise scenario, the cartography produced, the teams, and the technical sheets that will be used during the field exercise.