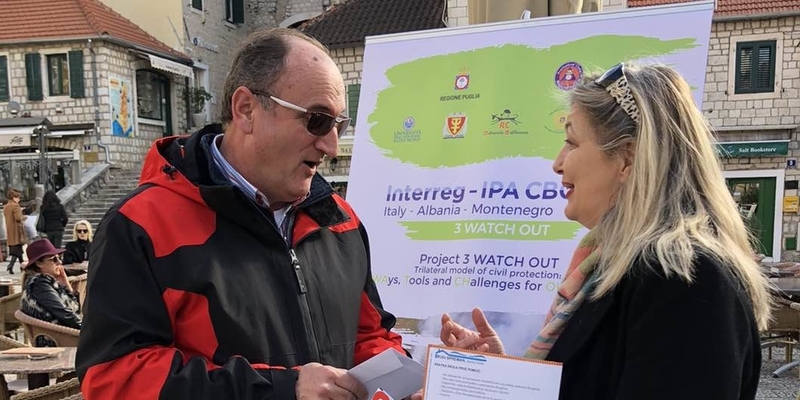 Awareness Day in Herceg Novi: educating hospitality professionals and citizens
Overview
The Awareness Day held on 24 Jan in the ancient city of Herceg Novi near the border with Croatia was aimed at two different populations - hospitality professionals and common citizens.
In the first part, the representatives of the Directorate for Emergency Management worked with the staff and Management of the Palmon Bay hotel. one of the largest hospitality structures in Herceg Novi. They were informed about the role of the Directorate in the framework of the protection and rescue system of Montenegro, along with the set of preventative measures with emphasis on the active role of the hospitality structure's staff and management and the importance of specific actions and measures planning. The standard EU number 112 as a central incoming hub for all emergency calls and situations was also presented during the short awareness-raising workshop with the hotel's personnel. The participants received brochures and flyers about the Emergency number 112 and the Instructions for conduct in case of an earthquake.
Then the activities were taken outside, in the central square of Herceg Novi - the Clocktower square (N. Djurkovica square) where the representatives of the Directorate attracted a lot of interest from citizens and tourists. Brochures and information focused on the 112 number and the important facts about Seismic risk, either at the stage of prevention and the actions in the aftermath of such events.