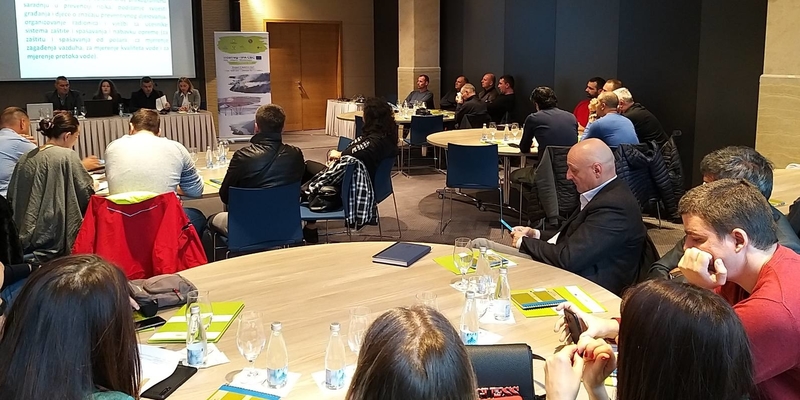 "Earthquake risk reduction" worskshop in Budva
Overview
"We will never be able to tame the Nature, it will always remain unfathomable, but it is our responsibility to deploy all the necessary measures to limit the consequences. Our first objective is saving human lives and then cultural heritage and material goods. Limiting the damage to the natural environment is among the top priorities!" explained Mr. Radomir Scepanovic, Head of Operations Department of the Directorate for Emergency Management of the Montenegrin Ministry of Interior.  
As a keynote speaker at the Workshop "Earthquake risk reduction", held in Budva today, he also emphasized the importance of education and training initiatives, such as the education program for elementary and high schools entitled  "Natural disaster's risk reduction" and the need of establishing the National Training Center of Montenegro in order to strengthen the skills of the professional and voluntary staff in case of catastrophic events. 
Among the participants were the representatives of all municipalities of the Coastal region considered to be at highest seismic risk in Montenegro, but also firefighters, rescue professionals and volunteers, representatives of the national health system, power supply company, and the Directorate for Emergency Management, itself.