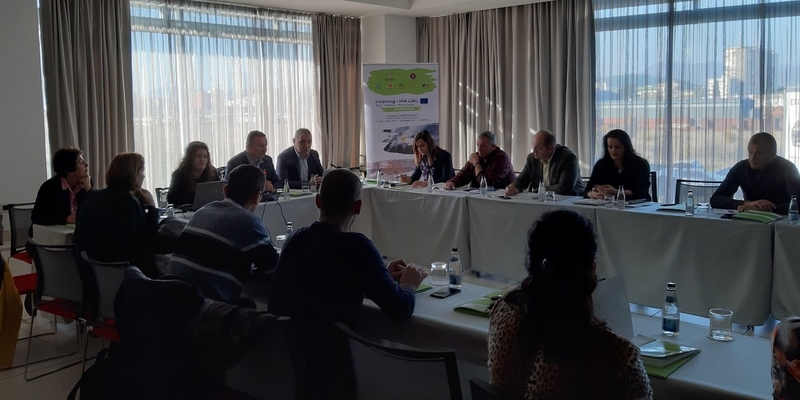 Expert workshop "Wildfires risk reduction"
Overview
Expert workshop "Wildfires risk reduction", has taken place on 26 Nov 2019 in Podgorica, and was organised by the Directorate for Emergency Management of the Ministry of Interior, in the framework of the 3Watchout project.
In his opening speech, the Head of the Directorate, Mr. Mirsad Mulic, expressed his satisfaction that both local and state-level representatives are participating, thus giving a clear demonstration that the system is fully integrated into its essential, protection and rescue function. He reminded the participants that wildfires represent a quite common risk in Montenegro, representing one of those hazards requiring a systemic and integrated approach to risk reduction. 
Participants were from the Capital city of Podgorica, Municipality of Niksic, Danilovgrad, Kolasin, Tuzi, Authority for forests, National parks of Montenegro and the Directorate for Emergency Management. They have shared the information, knowledge, and best practices and lessons learned concerning wildfires management and prevention. Several important aspects were discussed during the workshop: prevention and emergency intervention capacity building, technical equipment requirements, the strengthening of the early alert systems, awareness-raising in the general population about the risk and prevention of wildfires.
In the framework of the 3Watchout project several further activities will take place very soon in Montenegro, such as the Workshop in Berane about the risk of flooding and landslides, and the one in Budva about the earthquakes which assumes further importance due to recent seismic events that struck the region and in particular the Albanian city of Durres.