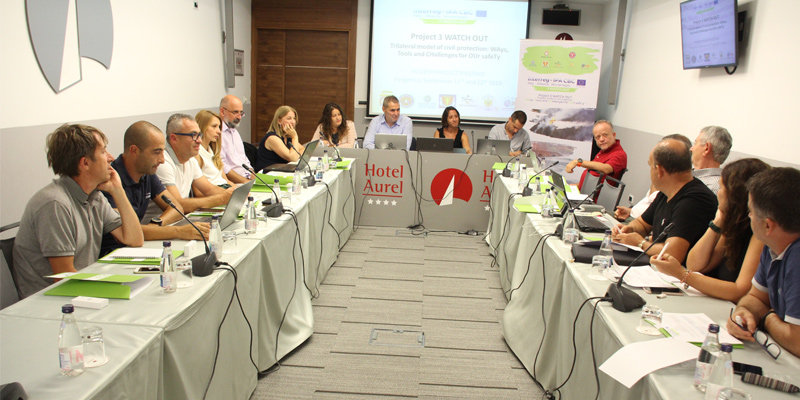 The 4th Project Meeting in Podgorica, 11-12 September 2019
Overview
Two intense days of work on building the basis for common actions, during the 4th Project Meeting in Podgorica. During the meeting, participants had the possibility to discuss the methodology and to review and prepare the future steps.
All participants reviewed the necessary activities to be deployed before the next Meeting, with particular emphasis on Exercises, Awareness days and Trainings. Planned activities will take place in all 3 countries and will involve all partners.
After the technical part of the Meeting, the experts have visited one of the iconic locations for the natural environment and disaster prevention in Montenegro – the Lake Skadar, huge natural reserve extending in two countries, Albania and Montenegro. Besides the assessment part, the experts could enjoy one of the most stunning views in the Balkan peninsula, the view of the lake from the small fishermen town of Virpazar.
The evening visit to the UNESCO world heritage ancient city of Kotor, completed the tour. Kotor was heavily affected by the catastrophic earthquake in April 1979, and represents one of the most critical spots for disaster prevention, management and recovery.